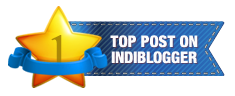 A young girl of 17
at a price of her freedom of speech in her country
while fighting for education for girls
gets hit by a bullet in her head by
her own countrymen,
survives, gets another life,
but to leave her country forever
to save herself against further attacks
gets shelter in another country
where she can live, laugh and write
whatever way she likes.
She gets Nobel peace prize
within seconds, her whole country
where she was born
but had to leave at 15
takes the onus of her, for
belonging to that country
but still not promising
to give her
freedom
to live, laugh and write
on their own soil.
The girl fled away from
her own country
to gain freedom
The free country
with so many educated
men and women
is still enslaved.
A bullet hit in head
can target to take a life
but there is some power beyond
that promises to save by
overpowering cowardice
and providing another space
to breathe.